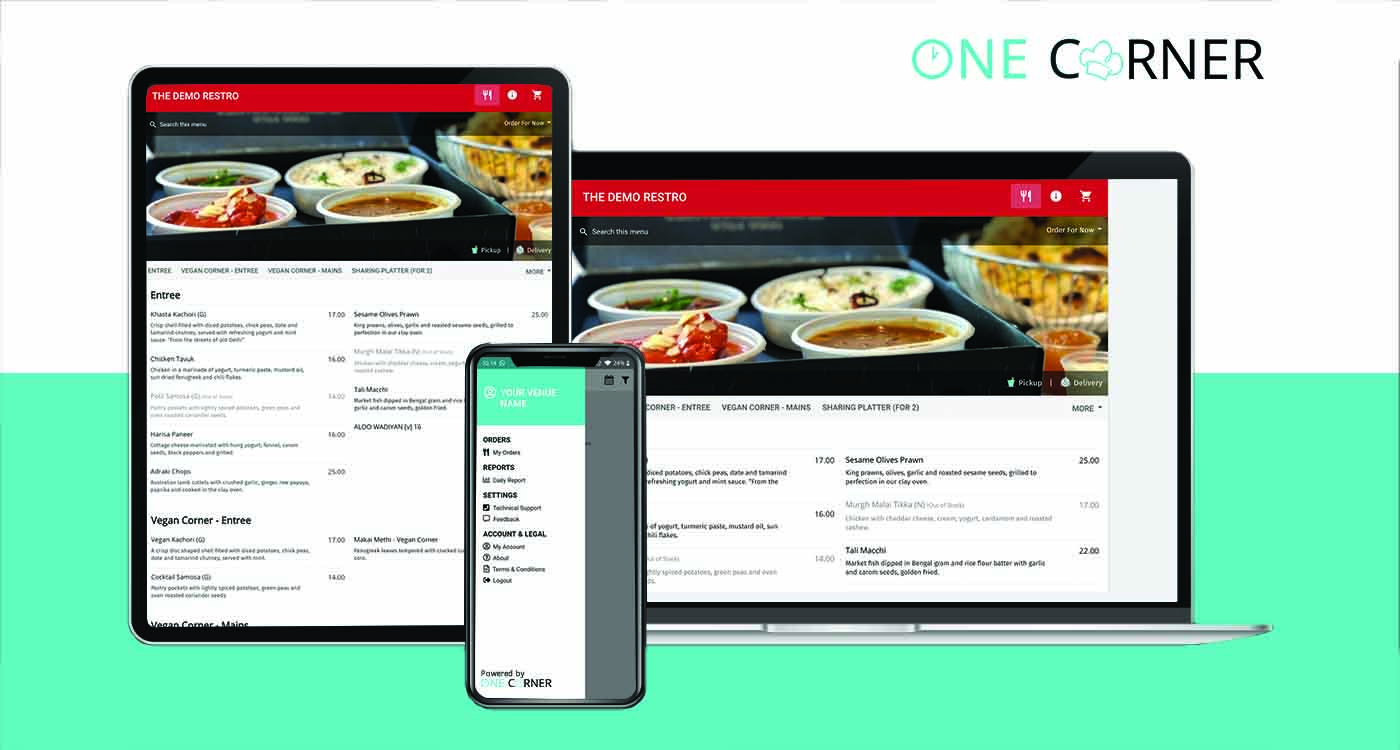 Now more than ever, restaurants are tilting towards online ordering as a way to increase their sales. Some stick to direct online ordering systems whereas others choose third party aggregators like deliveroo ubereats. And for good reasons.
Statistics support this move. As a restaurant you gotta be on the same page as your customer. Customers have definitely shifted towards online ordering. According to an NPD report about food service trends 134,000 Aussie ordered food online in 2017. Revenue for pickup and delivery tripled from 2014-2019 - $300 billion. The main reason customers have opted online food ordering is merely convenience and time sensitivity.
Today Mobile food ordering has gone from a luxury to a necessity. So, restaurant owners must rightly choose their online ordering platforms- for customer experience and for what is good for business. While choosing direct online ordering system or third party aggregators, several question arises
Should I choose- volume versus control?
Should I choose- unnecessary commission or limited sales?
Both have their pros and cons, but what is right for you? In this article we shall discuss that.
Can you give time?
As a restaurant owner, you don't have to allocate much of your time in managing delivery, payments, marketing and promotions when you are using third party apps – like deliveroo, menulog, uber eats. The third party does all the work, and returns your revenues minus their commission.
With a direct ordering system, as a restaurant manager you have to coordinate in-venue pickups and delivery drivers, plan and create marketing campaigns but you get to keep all your revenues.
Look for direct ordering system partners that can help and assist you in marketing.
Is there a flow of customers?
Definitely third party aggregators have higher reach than direct ordering systems. With millions spent on marketing by third party aggregators, they have generated a pool of customers that regularly order for them. But the question is out of 1000 restaurants will they order from you?
For that to happen either the third party aggregators must run promotional marketing campaigns for your restaurant, for which they will charge you hefty or you must have a customer base of your own.
With direct ordering, the question arises can you pull enough potential customers to your website to click and order? If your brand is recognized, and you have a decent amount of repeat customers that isn't a problem.
But if you're a small restaurant, with little to brand recognition then there is a problem in both third party aggregators and direct ordering. Just by having an online ordering system, customers won't come flying to order from you. Customers must know you to order from you. For that you must work in your marketing, your brand, your service.
Which is more economical?
Both direct ordering platforms and third party aggregators charge a certain fee for their service.
For example,
Direct ordering platforms

Avg monthly sales : $ 1000

Monthly fees: $99

Cost-$99 per month

Third party aggregators

Avg monthly sales : $ 1000

Commission : 25%

Cost- $250 per month
The direct ordering platform is more economical compared to third party aggregators. Even if the delivery guy charges you $100 for 1000 orders, the direct ordering platform is far more economical than third party aggregators.
Is your Data, yours?
Access and ownership of your restaurant data is important. You own a restaurant, and you receive 100 orders today But you don't know anything about those customers—who they are, whether they've dined at your restaurant before or how often they order meals from your restaurant. Without this meaningful insight you can't drive more orders and sales, create solid marketing strategies. With a direct ordering system your data is yours, you have full ownership of data but so isn't the case with third party aggregators.
Is your customer yours?
Would you rather want a customer saying – "I'm hungry let's order from Mango restaurant "or "I'm hungry let's order from Deliveroo"?
With a direct ordering system, customers come to your website and order, because they remember you when they are hungry.
With third party integrations there is a cut down in touch point between customer and restaurant, resulting in a shift of customer loyalty from restaurant to third party aggregators. Also reports suggest that in case of a mistake, 76% of customers blame restaurants and not third party apps, putting restaurant reputation in risk.
Always stay updated
Stay updated about global pandemic, governments new updates about global pandemic. Read news, blogs, Here are top resources
https://resources.foodsafety.com.au
One Corner is here to help.
We understand the needs of the hospitality industry and are keen to assist the hospitality industry by developing technologies that help them manage and operate their business.
Talk to One Corner experts today to learn more about new possibilities. Send us a message: or email us at: contact@onecorner.com.au